 Perhaps the world's greenest wine project, Château Maris is located in the heart of the Languedoc, where the Mediterranean Sea and the Pyrenees mountains come together. Maris is also the first and only B Corp Certified European winery, one of the most rigorous sustainability and social responsibility certifications in the world.

Café de Paris is a range of wines with a crisp and refreshing taste. Delicious and thirst-quenching, the drinks are a joy to share on any occasion. As aperitif, with dinner, or enjoyed outdoors, Café de Paris has something for every shared moment.

Our exclusive Châteaux Selection brings together a range of the most significant petit chateaux within their appellation. We strive to highlight each regions heritage while preserving the richness and typicity of their terroir. Thanks to our long-established privileged relationships, we have direct connections to Estates and winemakers in the best appellations.

Our range Le Val is a wine selection that underlines the ambition of modernity and respect for the expertise of our winegrowers to express the diversity and richness of our grape's varieties. Wines linked to the best values of the Vinadeis group: character, passion and expertise.

Aimé Boucher established his winery in the heart of the Loire Valley vineyard in 1923, near the magnificent CHAMBORD castle. The proximity of this legendary château inspires us every day to craft superior wines from our unique terroir and to offer the best expression of Loire Valley wines, keeping the highest respect of land and people.

Lyngrove produce an exceptional range of wines under the Lyngrove range of labels. Each of the wines embodies the rich complexity of the soils of this unique Cape winemaking region and reflects the renewed South African dedication to maintaining exceptional winemaking standards. No wonder then that Lyngrove wines are enjoyed in countries right around the world.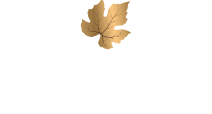 Because without alcohol the pleasure is also great, the Artis range is a selection of products with an authentic taste that are aimed at all those who wish to enjoy the pleasures and flavors of the vine, without alcohol and low in calories.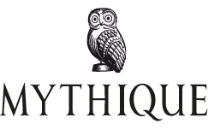 30 years ago, a group of pioneers, daring Languedoc winegrowers set out on a historic challenge: to reveal the best of Languedoc, by creating the first French blend wine. This is how La Cuvée Mythique was born!