Established in 1886 by Désiré Cordier, MAISON CORDIER quickly became one of the most emblematic trading houses on La Place de Bordeaux. From the beginning of the 20th century, it worked with reputed châteaux such as Gruaud Larose, Talbot, Lafaurie-Peyraguey and Le Clos des Jacobins. Cordier has been committed to preserving the values he held dear: collective strength, daring creativity and a thirst for knowledge.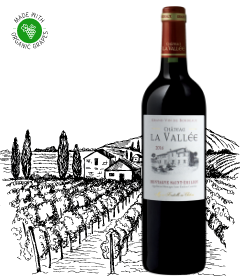 Château la vallée
montagne saint-émilion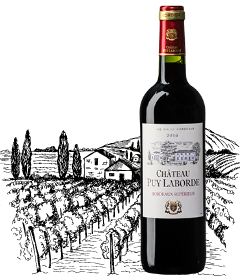 Château puy laborde
bordeaux supérieur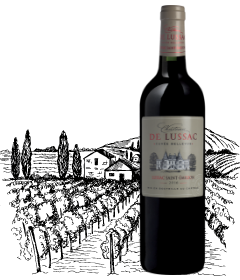 Château de lussac
saint-emilion «cuvée bellevue»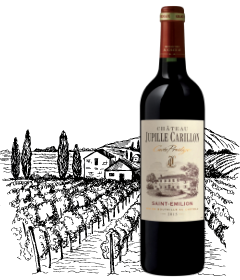 Château jupille carillon
saint-emilion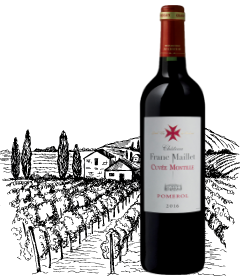 Château franc maillet
 pomerol « cuvée montille »

C
ordier is one of the most respected Bordeaux merchants, valued for its portfolio of outstanding Estates and for its capacity to innovate and renew its offers to respond to current trends. Cordier is also the only merchant offering support to its growers throughout the winemaking process, from vine to glass.
Our exclusive Châteaux Selection brings together a range of the most significant petit chateaux within their appellation. We strive to highlight each regions heritage while preserving the richness and typicity of their terroir. Thanks to our long-established privileged relationships, we have direct connections to Estates and winemakers in the best appellations.
Attentive to consumer's feedback, we frequently adapt our offerings to propose wines in touch with the current trends and we favor working with family properties, who bring a new impetus to the domain and an innovative eye to the process.
Today, our oenologist Bruno Kessler guides our partner winemakers in producing wines which exemplify quality. He remains by their side throughout the year with frequent visits to the estates. He determines the harvest dates for each plot, monitors the winemaking process and is involved in the final blend. He also supervises bottling to ensure quality.