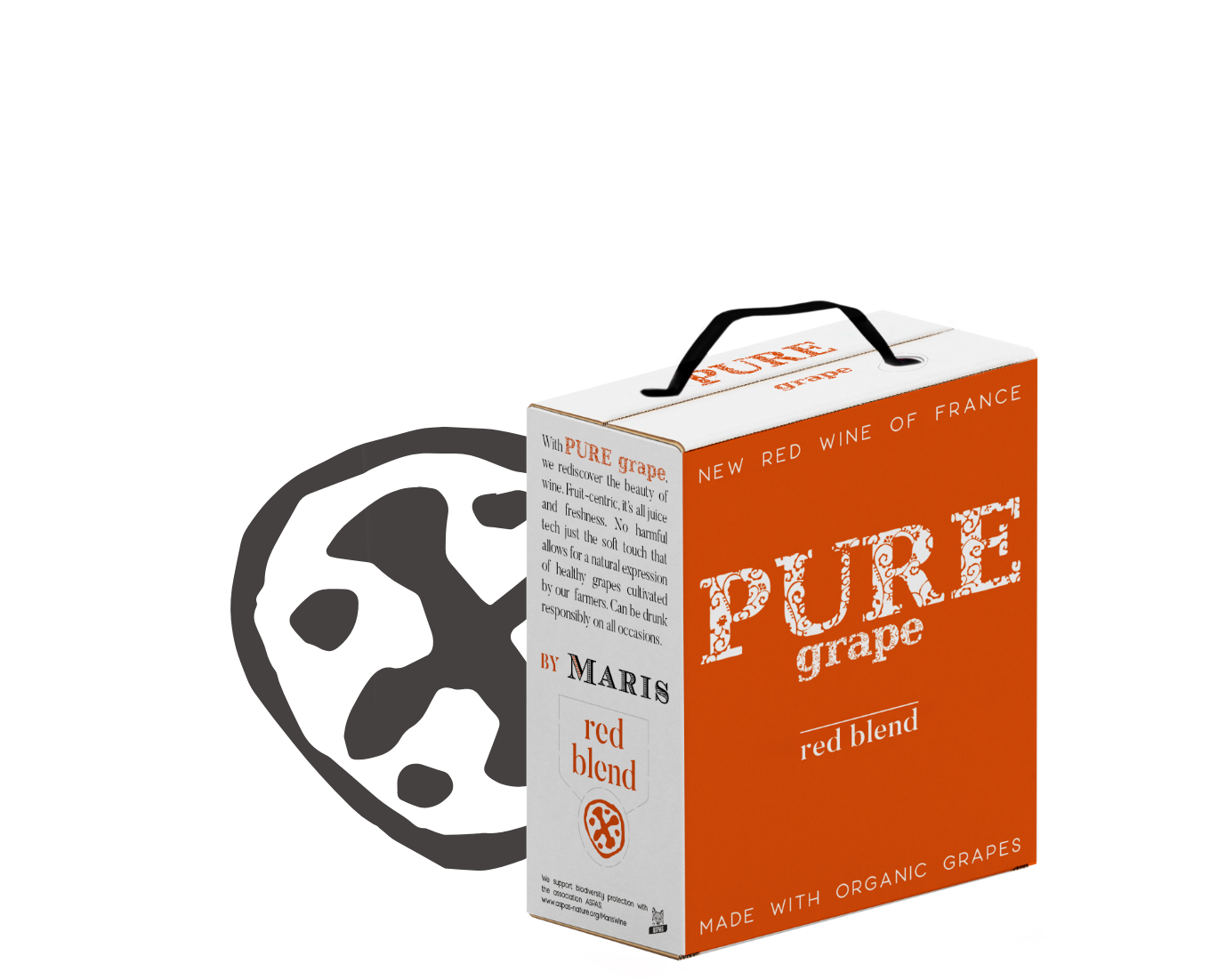 Winemaking
The grapes are macerated at 28°C in concrete vats for 3 weeks and fermented at 25°C. Extraction is done by breaking the cap and pumping over. We do not add any sulfites, from harvest to bottling. The wine is then aged in concrete vats for 4 to 5 months.

Tasting
Delicious aromas of ripe red fruits. The mouth is supple and generous.

Food pairing
Everyday cooking, grilled foods.
Serving temperature
61-64°F
Bottle size : 3 l
Alcohol : 14% vol