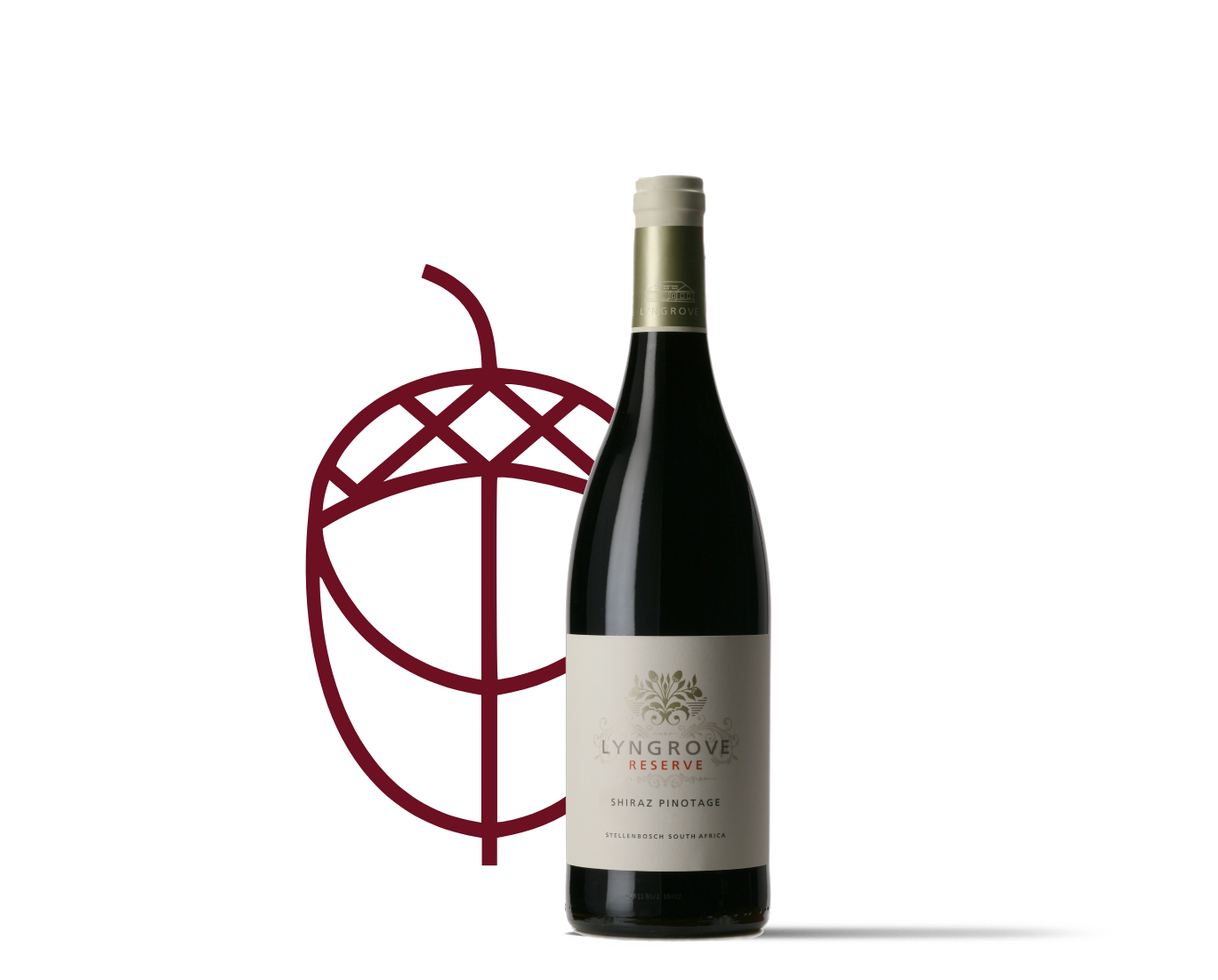 Tasting
Vibrant cherry notes and ripe plum on the nose. Medium bodied wine with clove and cinnamon spice on palate. Fruit is balanced by toasty character derived from oak maturation. Clean textured and velvety finish.

Vineyard
Vines are drip-irrigated to ensure optimal ripening and trained on the 5-wire Perold trellis system. Planted in soils consisting of weathered granite on clay, the vines are situated on south facing slopes. The nearby Atlantic Ocean (False Bay) has an additional cooling effect on the vineyards during the ripening season.

SERVING & FOOD PAIRING
Serve this wine at 15-18°. Delicious with marinated beef fillet skewers with onion, bell pepper, tomato and mushroom served on saffron rice.
Bottle size : 75 cl
Grape varieties : 78% Shiraz blended with 22% Pinotage
Alcohol : 14.6% vol