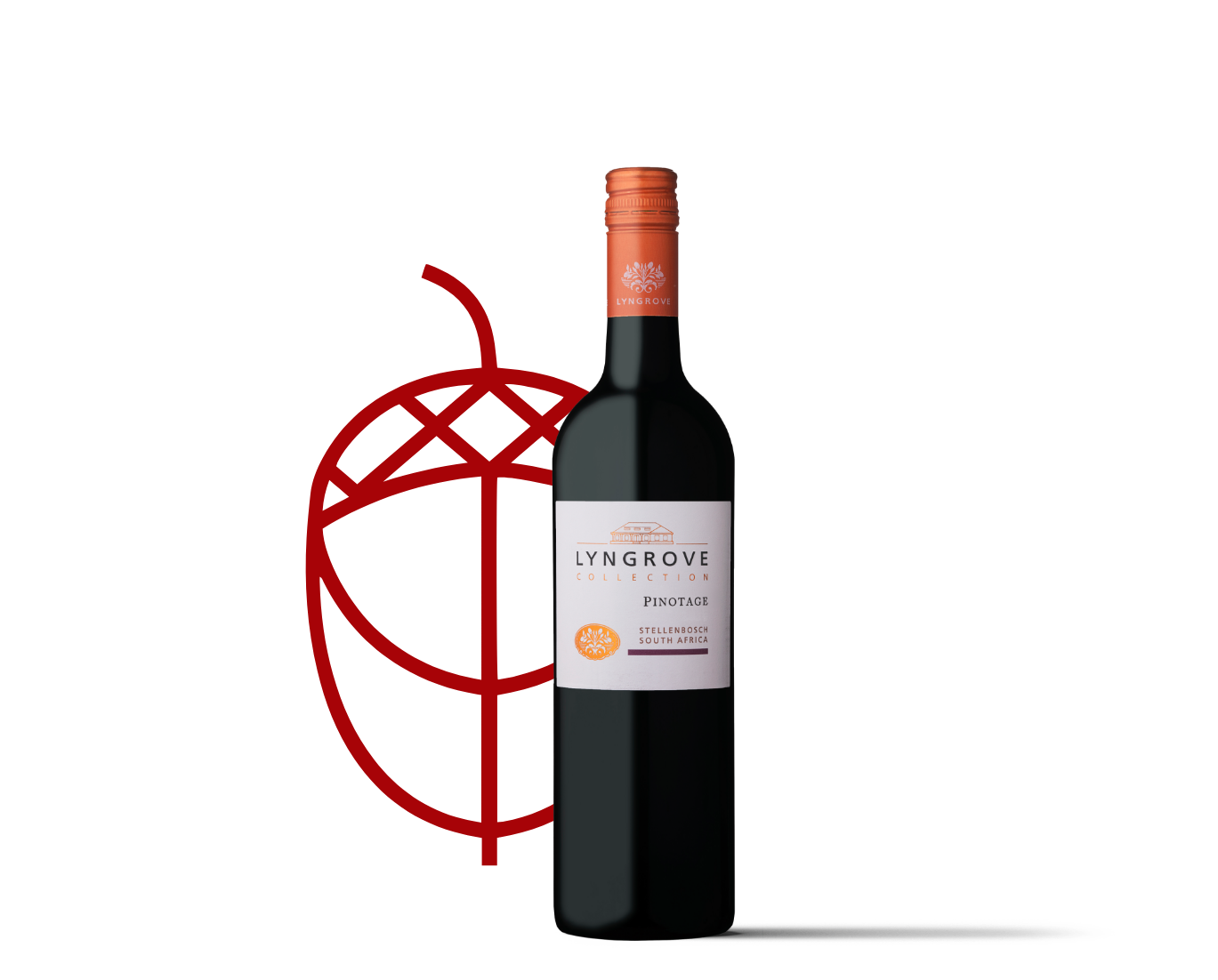 Tasting
Deliciously spicy with flavours of fresh plum, raspberry and nuances
of toffee vanilla. Juicy, medium-bodied wine with a bright fruit-driven
style intended to be enjoyed while young.

Winemaking
The grapes were picked at 25° balling early February when the pips
were brown and the skins had no more unripe tannins. The berries
were crushed and cold-soaked for about 48hrs at 15°C, and then
inoculated with suitable yeast that would bring out the best of the
varietal. The must was fermented in stainless steel tanks with
aeration every 4 hrs- this was done to extract all the colour and
flavours from the must. Fermentation takes about 5 days at
temperatures between 24-28°C. After malolactic fermentation and
during tank maturation a light addition of oak staves adds to extra
complexity.

SERVING & FOOD PAIRING
Pair with spicy Lamb masala curry, served with chutney, assorted
sambals and freshly baked naan bread.
Bottle size : 75 cl
Grape varieties : Pinotage
Soil: Aged granite on clay