AIMÉ BOUCHER

VOUVRAY CHENIN BLANC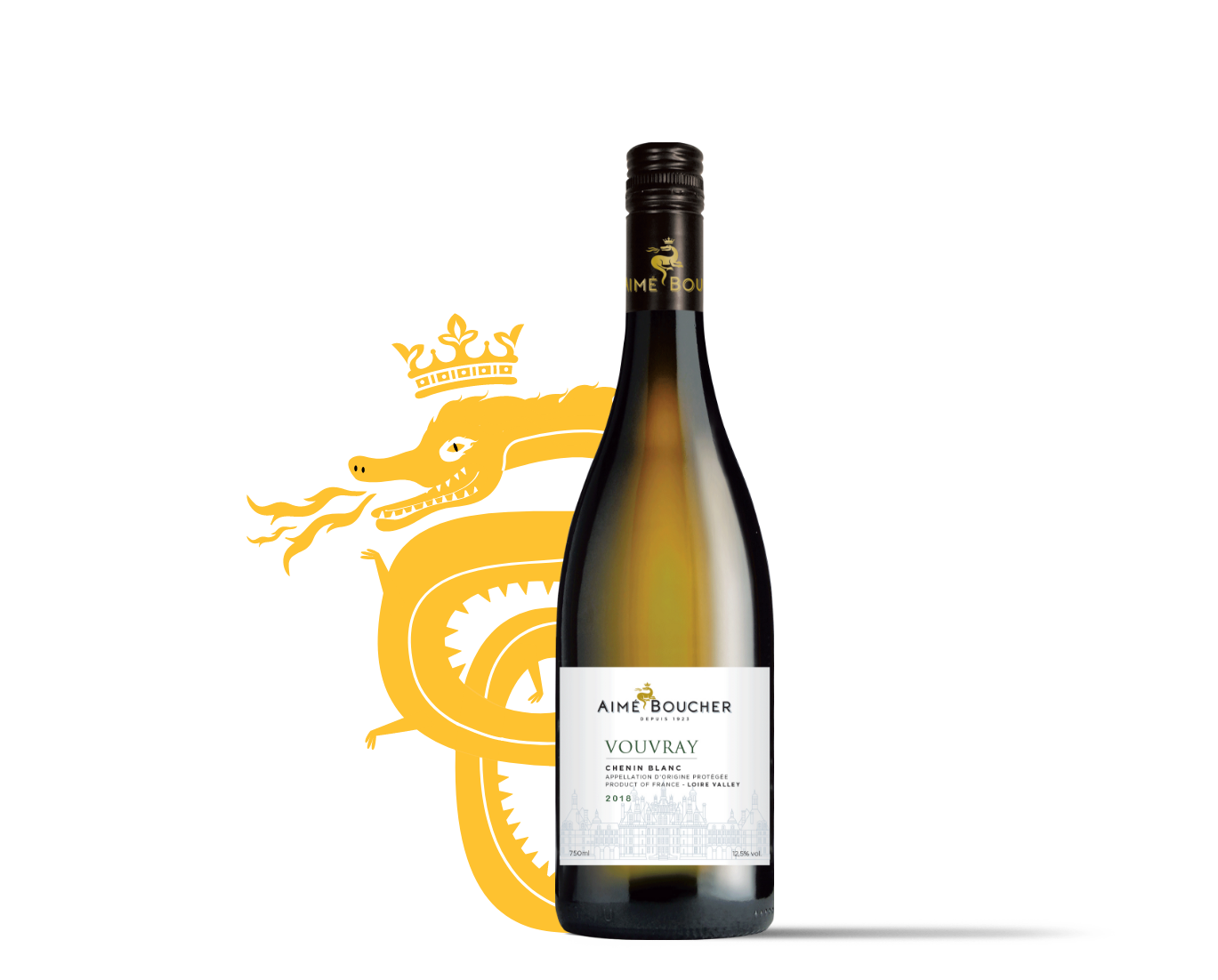 Winemaking
We produce a part of this cuvee with 12 hours of skin maceration and another part from directly pressed grapes. Low temperature wine making (59-60 F°) for part of the cuvee in a fresh cellar to emphasize the aromas. Kept in vats on fine lees to develop the aromas through micro-oxygenation.

Tasting
Our Vouvray is stunning with its elegancy and freshness which carry through the ripe fruity palate, marrying with hints of honey and apricots.

Food pairing
Definitely, the best friend of Asian food but enjoyable at any occasion with fishes, charcuteries, BBQ pork spareribs or simply as an aperitif.
Bottle size : 75 cl
Alcohol : alcohol-free
Grape varieties : CHENIN BLANC